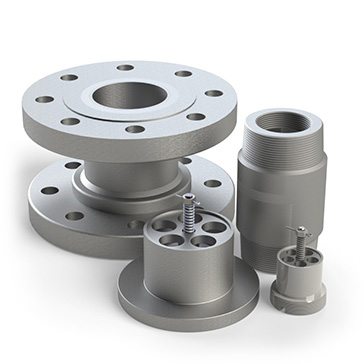 The Measure of

Quality

in Check Valves, Tank Gauges and Laboratory Test Equipment
Since 1939 MGM has risen to the top in the design and manufacture of check valves, fittings, tank gauges, and laboratory testing equipment. Providing high-quality products and services is our priority. We strive to meet the expectations and needs of our clients in a professional and timely manner.
All of our valves are made of carbon or stainless steel and come in several different models. Some of the types of valves we offer include threaded valves, flanged valves, check valves, and more. We excel in our tank car products offering thermometer well fittings, magnetic gauging devices, control valves, and other products. Our laboratory and instrumentation products include Reid vapor pressure cylinders and apparatus' to sample cylinders and gasoline testing equipment.
---
What's New
3/23/2021 9:53:40 PM
Metal Goods Manufacturing (MGM) is seeking a smart, hard-working CNC machinist to join our team. MGM's machine shop is a fast-paced environment, where we value a strong work ethic, dependability, and ...
Read More
---
Have a Custom Project in your Future?
Contact us today for a quote or any inquiries on your next project.